How to get a free Project Zomboid server?
Squadnox hosts free Project Zomboid servers for you and your friends. All you need is the Squadnox App, Project Zomboid and maybe some friends. Create your own server today and try to survive.
Configure your server
Change the admin password before you start playing!
We strongly recommend changing the password of the admin account. Changing the admin accounts password only takes a minute. Just follow our guide on how to change the Project Zomboid admin password.
Join your free Project Zomboid server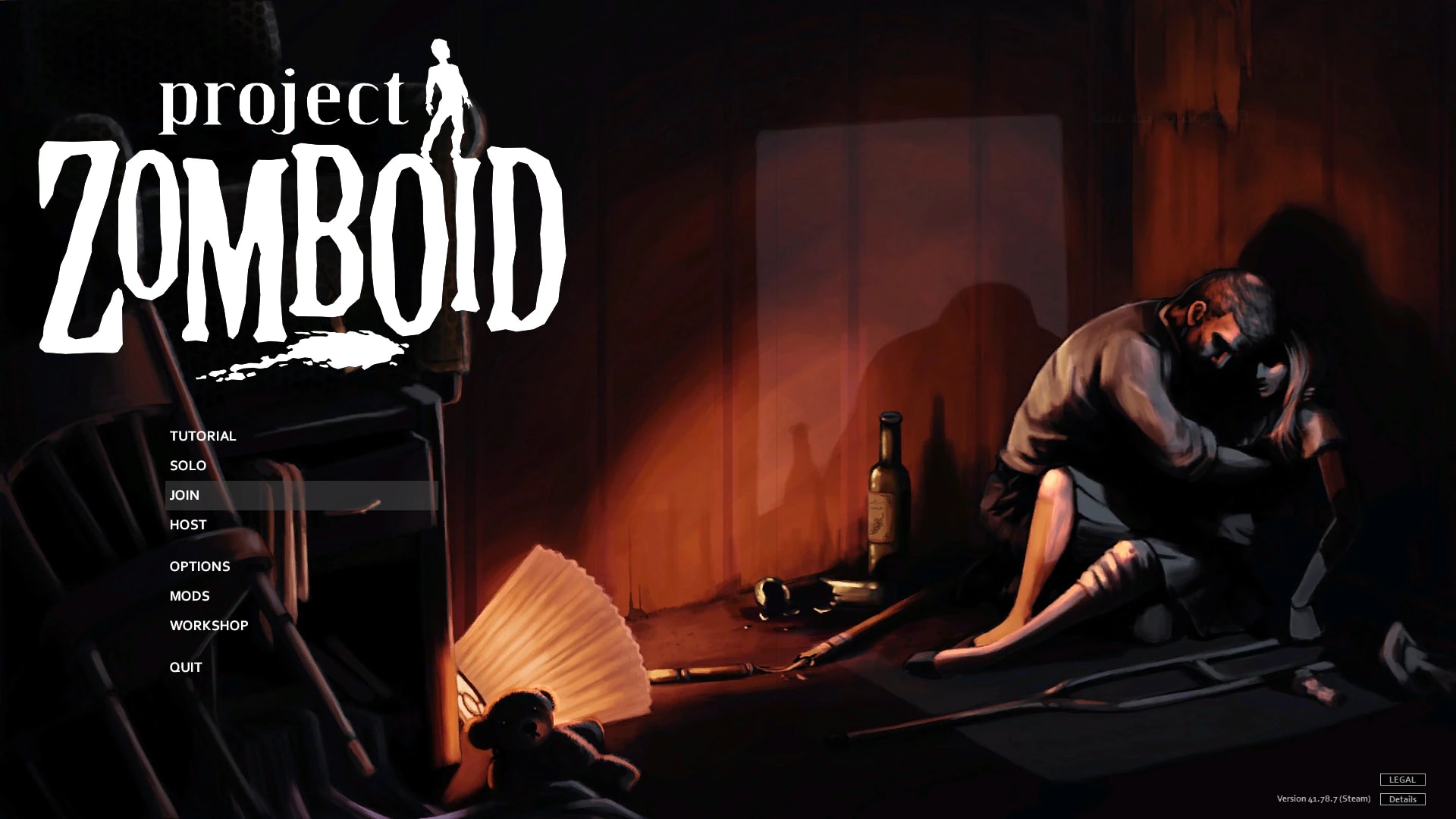 First start your free Project Zomboid server from the Squadnox app. Then launch Project Zomboid and click the "Join" button in the main menu.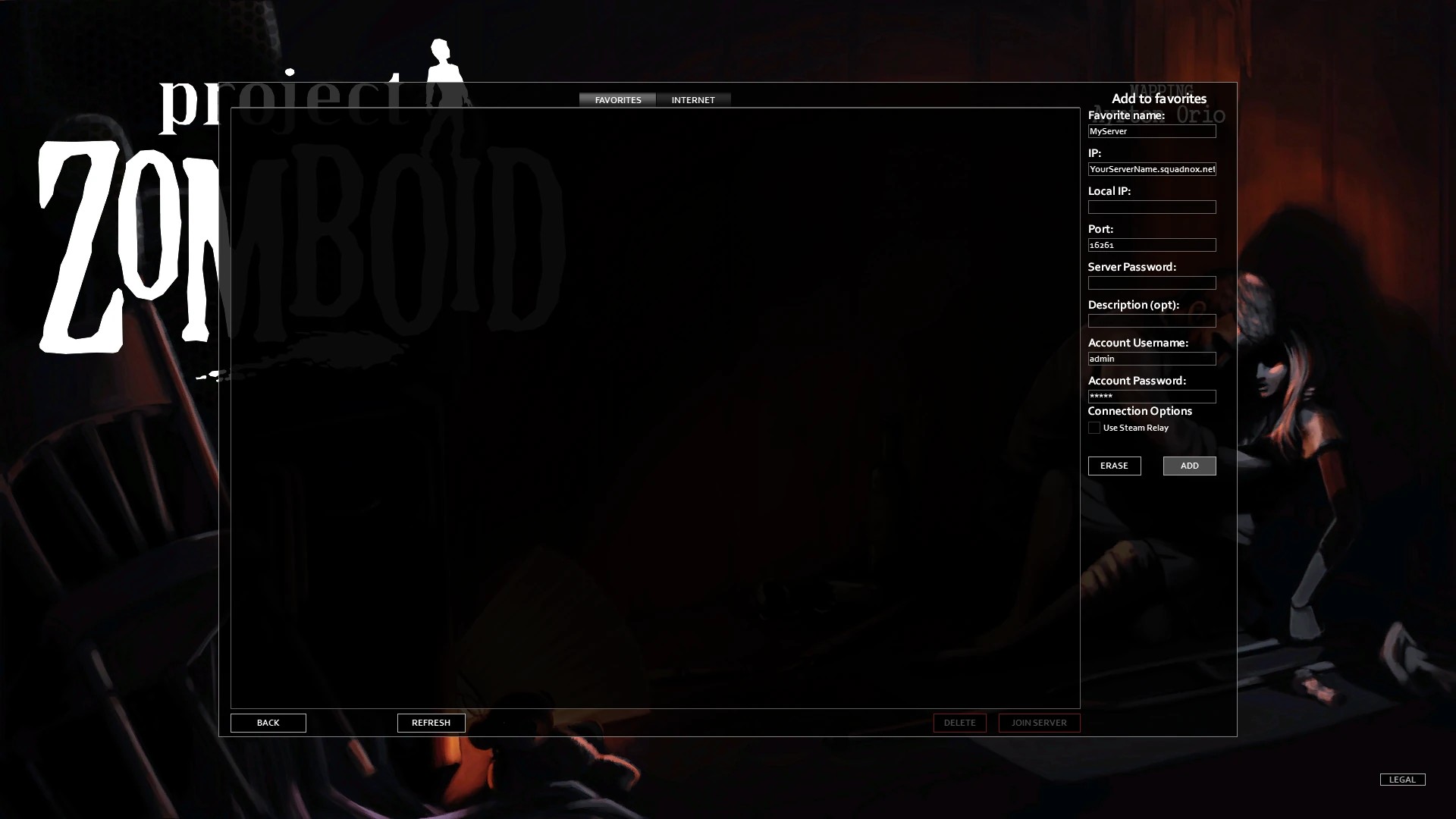 Next choose a "Favorite Name" and enter your servers address in the "IP" field. You also need to choose and "Account Username" and "Account Password" for your character. Click "ADD" to add the server to your favorites list.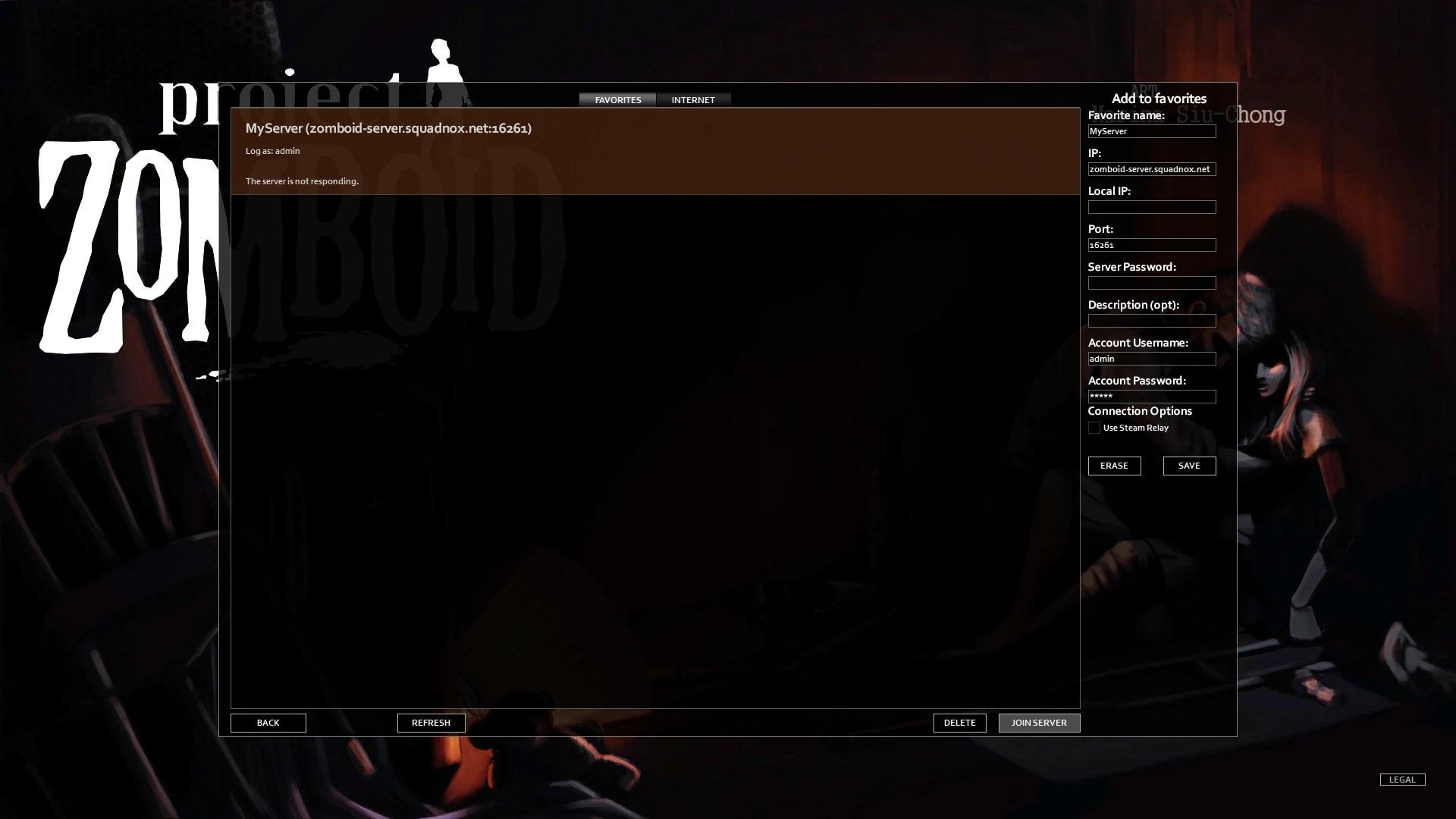 You can join your server from the favorites list by clicking the "JOIN SERVER" button.