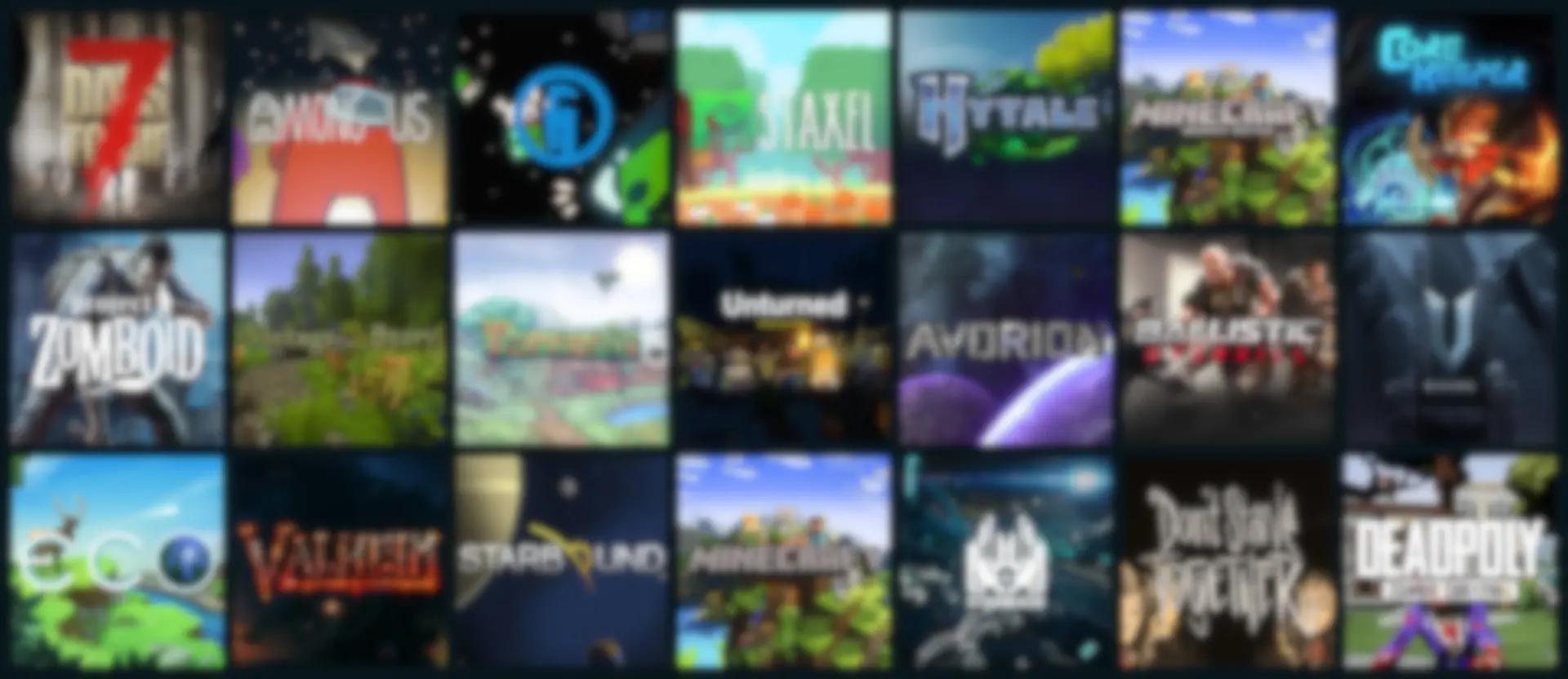 Create and manage servers
Squadnox allows you to create dedicated servers for any occasion. Invite your friends and give them permissions to manage servers with you.
Simple and intuitive controls
Start, stop, restart and connect to your server with ease. Playing online with your friends has never been easier.
Play a variety of multiplayer games
Our ever growing list of supported games spans multiple genres and platforms, enabling you to play with your friends on PC, mobile and console.
Boost your servers specs for free
Boost your servers performance, runtime and storage capacity for free. Invite your friends and boost even faster for the best experience.
Full control over your server
Managing a server can be as simple as starting and stopping it. But if you need more, you can manage every aspect of your server, from configuration to backups.